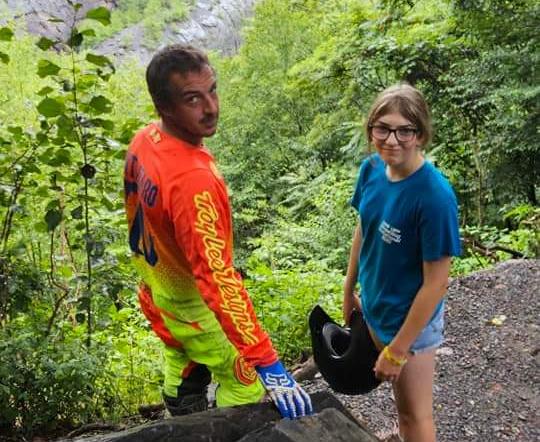 Phone: 609-893-8141 Ext. 1806
Email:
Degrees and Certifications:
ASE MMI/UTI OCTVS
Mr.

Dylan Montanaro

I am a graduate of Southern Regional High School. Since 2003 I have been working full time in the mechanical field. I went to a MMI/UTI technical school in 2003 . Over the years, I have kept up to date with automotive education with follow-up courses . I was a four-year student at Ocean County Vocational school. I have many years of being a role model and instructing kids in a variety of ways. I have volunteered as an Ocean County 4H ATV instructor . I have also volunteered as a wrestling coach for Barnegat wreck wrestling and for my daughter's flag football team. I have also instructed others how to ride dirt bikes. I have competed and judged for the Skills USA competition. I've traveled the country and was a mechanic for a motocross rider in the Lucas pro motocross series .I was a professional Gncc/ hair scrambles dirt bike rider, and still ride in hair scrambles and races to this day. I also competed in the Baja 500 Endurance race. The Baja 500 is a 500-mile Mexican offroad motorsports race through the Mexican desert. Over the years , I've had many apprentices that I taught and guided to be the best mechanics they can be. I was a co-owner/ manager of an automotive shop in Waretown, NJ. I still lead an active lifestyle with racing and instructing. In my free time besides riding ,I like snowboarding and learning about historical topics​ .I build,work, and race in race cars, trucks, and motor vehicles. Currently, I live in Manahawkin , NJ with my two daughters and multiple animals, which include a snake, 3 cats , a chinilla, and a dog.