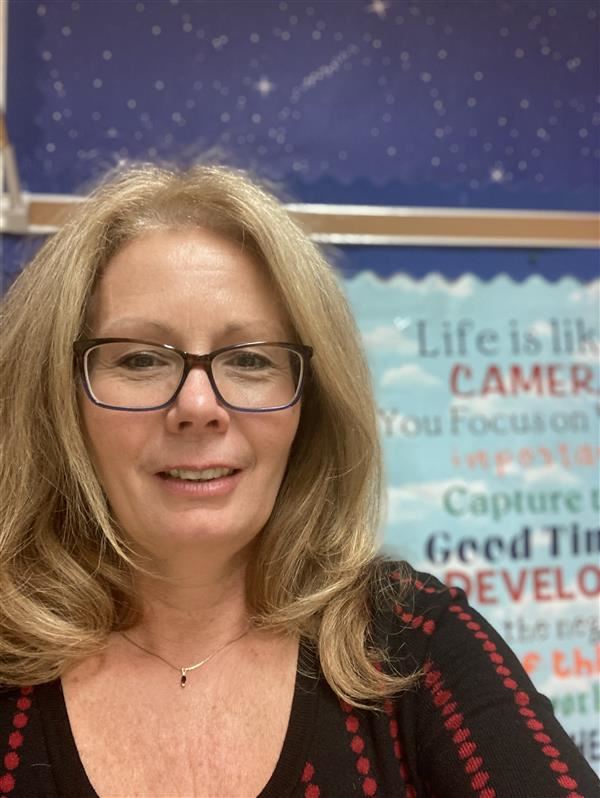 Phone: 609-893-8141 Ext. 1045
Email:
Degrees and Certifications:
Mrs.

Michelle Walker-CPIS

In November of 1992, I started my career for with the Pemberton Township Board of Education. From November of 1992 until September of 2002 I worked for the School Age Child Care Program. In addition to working the before and after school program I also worked as an Office Aide and later a Kindergarten Aide. Eventually I found my niche in Early Childhood as Kathy Forman's secretary. Kathy Forman was one of the key stakeholders in growing the Early Childhood Program for Pemberton and I learned so much from her. At the foundation of our wonderful Preschool Program there were, longitudinal studies about the success of children exposed to preschool, building a state of the art building and data, tons of data. I then acquired my dream job, Community Parent Involvement Specialist.

This job suits me well as I am a lifelong resident of Pemberton Township. My father was a Korean War Veteran serving in the Army's 73RD. TANK BN. My family as well as my husband's family is deeply rooted in our community. Together my husband and I have raised two successful daughters who attended Pemberton Township Schools for primary and secondary grades. Their college experiences were acquired from Stockton University, Thomas Edison State University, James Madison University, Providence College and George Washington University.

I am looking forward to another great year of serving our wonderful families. We have exciting virtual things planned for you and your family this year. I encourage you to get involved and see what we have to offer. Please feel free to call me, I look forward to hearing from you.

How to Talk to your Kids About Coronavirus English and Spanish version
The Early Childhood Advisory Council (ECAC) is a diverse representation of community stakeholders interested in the education and welfare of pre-school age children. The ECAC has been organized by the district to participate in community wide planning, to review progress towards full implementation of high quality preschool programs, and to consider and propose resolution of issues that arise during implementation. ECAC will meet virtually four times this school year. Our next meeting is January

Please fill out the attached sign-up sheet to participate.
Try a few of these activities.

Early Childhood is an important time to develop healthy eating habits. November's Family Tips give ideas and resources regarding nutrition.

What can we do to help children who may be traumatized by Covid-19 happenings? Make time for unstructured play!

The following article describes how unstructured, child-directed play can help your child during these unusual times.

http://www.communityplaythings.com/resources/articles/2020/the-healing-powers-of-play