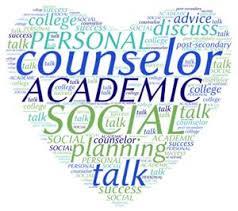 Phone: 609-893-8141 ext. 1044
Email:
Degrees and Certifications:
M.A. School Counseling
Miss

Samuels

Hi! My name is Krista Samuels, the guidance counselor at Emmons! I received my M.A. in school counseling from Monmouth University in 2017. My role as a school counselor in the district is assisting students to achieve their goals by addressing the academic, career, and social skills necessary to achieve quality learning and lifelong success. I believe in being a leader and advocate for my students both in the school and outside the community. My job includes offering support to students, staff, and families. I will be meeting with students individually and in small groups, conducting guidance lessons, collaborating with teachers and staff, and consulting with community organizations to benefit and meet the needs of all Emmons students and families. I encourage you to reach out if you have any concerns regarding your child. I am available to meet with you if you have any concerns, and have many outside resources to recommend as needed. I can be reached by email at ksamuels@pemb.org or phone at 609-893-8141 ext. 1044.

**Confidentiality**

Please note that any information discussed is confidential between your child and myself unless they are planning on hurting themselves, hurting someone else, or someone is hurting them.