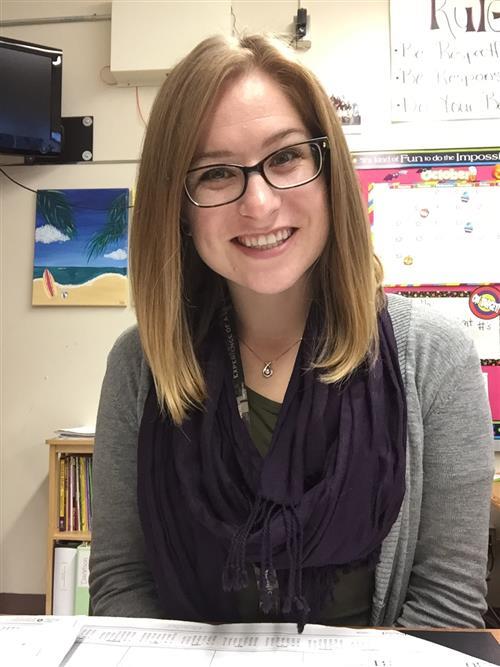 Phone:
Email:
Degrees and Certifications:
Ms.

Heather Pierce
A little bit about Ms. Pierce written by the students in room 16.
Ms. Pierce went to LaSalle University. She got her degree in Elementary and Special Education. She has taught in Lumberton, Florence, the Y.A.L.E School in Cherry Hill and is now teaching us at Joseph Stackhouse Elementary School.
Ms. Pierce loves to read. Her favorite book series is Harry Potter and she has read the series seven times. She also loves animals and has 3 dogs, 3 cats, 2 birds, 2 snails and 6 fish. Her favorite holiday is Thanksgiving. She loves being around family and enjoying all the wonderful food.
If Ms. Pierce could have any superpower she would choose to fly. If she could fly she would fly to Australia to see the kangaroos. Although she thinks kangaroos are cool her favorite animals is a hippo. Her goals this year are to win school color day once, maybe twice, and to help her students become better readers, writers and mathematicians.