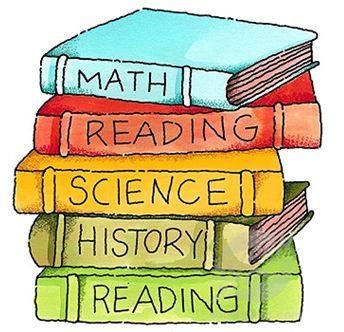 Phone:
Email:
Degrees and Certifications:
Ms.

Maida

Welcome!

My name is Ms. Maida, I started my journey at PTHS in 1985, as a Pemberton Township School Teacher...Our PTHS Students are #1!...It is a honor & privilege to teach & guide the students for over thirty years!...As a Professional Educator, I have been actively engage with the Pemberton Township School Community participating with School/PTEA Events and Fundraisers which benefits student growth & achievements...Also, in the past, I volunteered as a Chaperone for School Events/Meetings/Trips for JROTC, the Black History Club and Future Business Leaders of America. I assisted the FBLA Advisor to the National Competition at Anaheim, California, and this allowed the FBLA Members the opportunity to participate, achieve and place in their category. As a member of District & Building Level Professional Development Committees, School Leadership Committee (SLC), District Evaluation Advisory Committee (DEAC), School Improvement Panel(ScIP), PTHS Building Advisory Committee Chairperson & over 10 years PTHS United Way Captain. Served on Pemberton Township Education Association; PTEA Officer Recording Secretary, Insurance Chairperson, Health & Safety Chairperson, PTHS Head Representative 2005-Present, PTEA Member of the Budget, Evaluation, Health & Safety,MRI, Membership, Voting, LAT, and PRIDE Committees. Served on the Burlington County Education Association as a BCEA Representative and presently the BCEA Member Representative on NJEA Committee "Women in Education". I attend the NJEA Conventions, NJEA/BCEA/PTEA Workshops, NJEA Summer/Winter Leadership Conferences, for Professional Growth & Leadership Skills. Also, I was a State Delegate for the NEA-RA Delegate Conventions in San Diego, New Orleans, Atlanta, Denver, Orlando and Washington, D.C.. Presently, I am a member of Delta Kappa Gamma-International Society for Key Women Educators IOTA Chapter-Alpha Zeta State-New Jersey, Omicron Delta Kappa/ODK-The National Leadership Honor Society, Who's Who of American Colleges & Universities, Althea-Women's National Honor Society and a Proud VFW Auxiliary Member.

In Hudson County, in the Shadow of "Lady Liberty", Home for more than a quarter of a Century, where I was born, raised, educated and worked. Fortunately, I was blessed with a large and loving Family, who arrived to America 100 years ago. I was raised in the "Melting Pot of America", educated in New Jersey, NYC & worked for The City of New York...This environment allowed me the opportunity to experiance many Cultures and Diversity...These valuable and beneficial lessons of life have been an asset working for the Pemberton Township School District and Pemberton Community.