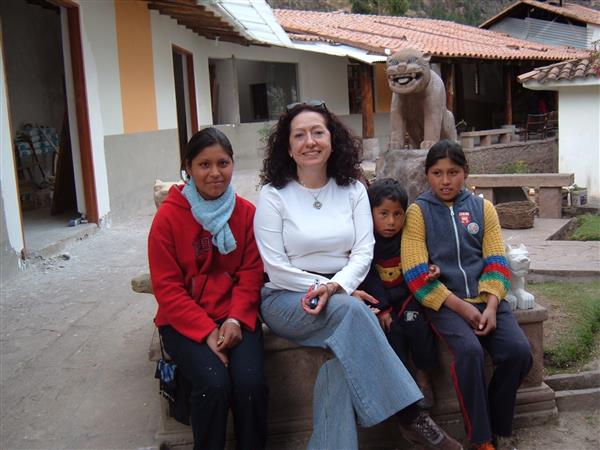 Phone: 609-893-8141
Email:
Degrees and Certifications:
Business Administration Master of Arts for Teachers
Ruth Calderon

Hola! Me gusta enseñar Español en la escuela secundaria. I born in Bogotá, Colombia, I moved to Caracas, Venezuela for 19 years, and I have visited Panamá, San Salvador, Costa Rica, Nicaragua, Bolivia, Ecuador, España, Manaus: Brazil, and Perú: Machu Picchu. The benefits of living in foreign countries in search of expanding perspectives and learning about different cultures, spending some time not just as a tourist, but as an inhabitant in a foreign land can be quite the eye-opening experience. I earned a Bachelor's Degree in Business Administration from "Universidad Jose Maria Vargas" in Caracas, Venezuela. http://ujmv.edu/

I worked in the Venezuelan Business field for over fifteen years with American companies like: Hewlett-Packard, Revlon Overseas Corporation, Quaker, and Compaq Computer among others. Working with these corporations gave me the opportunity to use both English and Spanish; I worked as a liaison between Venezuelan and American businesses. This experience gave a better understanding and deeper appreciation of the American culture. Upon relocating to the United States in 1996, I attended College of New Jersey, Rowan University and La Salle University for AP Spanish Language and Literature courses to prepare students to pass the Advance Placement Spanish Language and Literature Examinations. Then I concentrate at Rutgers University, and I receive the Master of Arts for Teachers, 2013.

Since 2001 I have been working at Pemberton Township High School as a Spanish Teacher, I currently teach levels 2- AP. I like exposing students to the Spanish language and culture, and being an educator give me the opportunity to contribute to the growth and development of young people and use my experience from the business world, to bring out the best in my students to compete in the global economy. I am hardworking, affectionate, trustworthy, and family oriented who care deeply for children safety. My hobbies are yoga, swimming, theaters, museums; cooking Spanish food, traveling and learning about other cultures and languages.