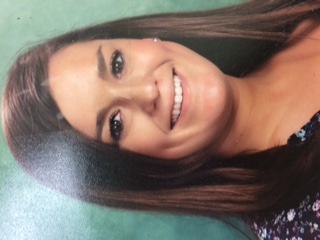 Phone: 609-668-1671
Email:
Degrees and Certifications:
Mrs.

Macey

Hello Families of A11! My name is Beth Macey and I am your child's preschool teacher for the 2017-2018 school year. Our classroom has one other teacher, Mrs. Marcus as well as a 6 hour aide Mrs. Merrill and our 4 hour aide, Mrs B. This is my 6th year at the Pemberton Early Childhood Center. I have a Master's degree in Reading and a Bachelor's in Early Childhood Education. My passion for teaching and all of my past experiences have helped me to grow into the teacher I am today and I am so happy to be part of such a wonderful school district community. I am so excited to be your child's teacher and to have the opportunity to get to know both you and your child as the year progresses.

As you child's teacher, every day is a learning experience. Children thrive in a dynamic classroom that is center around the whole child and embraces a child's need to explore the world in order to understand it. Here at Pemberton's 5 star Early Childhood Center, a child's development grows through active learning, a consistent daily routine, adult-child interactions and an engaging learning environment. Using developmentally appropriate practice and the High Scope Curriculum, we build upon the strengths of each child and promote independence as well as foster a love of learning and exploration.

Please feel free to reach out to me at anytime throughout the school day as well as after. My email is dskinner@pemb.org. I will always be available my office from 8:35 until 9:10 and then will check my email periodically throughout the day.

Daily Routine

9:10 Arrival/Breakfast Time

9:35 Greeting Time

9:40 Outside Time

10:30 Snack time

10:40 Large group

10:50 Small group

11:10 planning

11:15 Work time

12:15 Cleanup Time

12:20 Recall Time

12:25 Lunch Time

1:05 Work Time

1:45 Cleanup Time

1:50 Recall

2:00 Rest time

3:00 Snack time

3:15 Dismissal

Remind App

This year, we will being using remind to help keep you informed about classroom activities, and information. Remind is a free service that lets us send quick messages via text message or email to everyone who wishes to set up remind. Signing up for our messages on Remind is easy.

Receive messages via text message:

Step 1: Text our class code @pececa

Step 2: Reply to the message from the Remind team with your first and last name, and you're in!

Receive messages via push notification:

Step 1: Download the remind app on your Android or IOS device, or go to rmd.me/a to install the app.

Step 2: Once you've downloaded the app, create a parent account with your email address.

Step 3: Go to the classes tab, tap the +, and enter our unique class code @pececa. That's it!