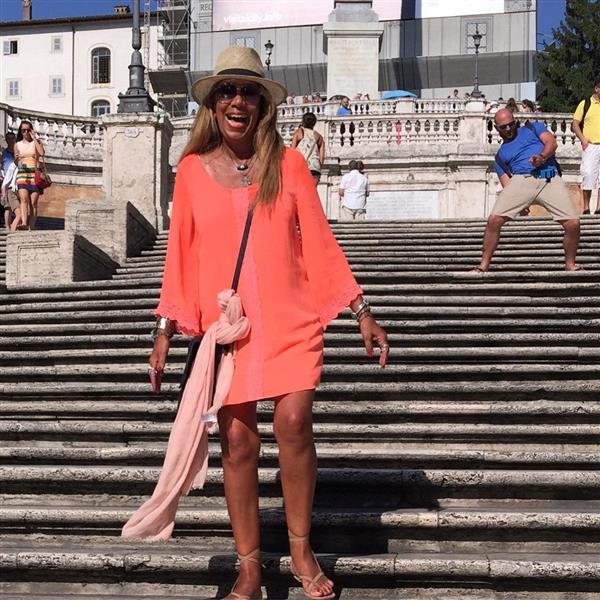 Phone: 609-893-8141 ext 1800
Email:
Degrees and Certifications:
Miss

Millie Medina

Ms. Medina is currently the newly elected President of the Trenton Museum Society at Ellarslie Mansion and the first Latina!. She has served as a Trustee for over 12 years. Ms. Medina holds a bachelor of the Arts degree from Rider University and is presently employed by the Pemberton Township Board of Education where she is an educator of Spanish language and culture at the secondary school level. She is a current memeber of the Mercer County Cultural and Heritage Commision where she serves as Chair, and an active member of the New Jersey Educators Association. She was also honored in 1998 by the Desfile Puertoqueño as "Teacher of the year" and in 2000 she was named as the Events and Cultural Coordinator. She's an avid traveler and has visited 20 different countries. Here she is visiting the Spanish Steps in Rome, Italy. In 2007, the Board of Chosen Freeholders of Mercer County also honored her during "Hispanic Heritage Month" for her contributions in the Hispanic Community.